Convenient care from a friendly, experienced doctor who makes health care simple.
Canopy Family Care is Takoma Park's local family practice, with a special emphasis on mental health. Visit our office in downtown TKPK or schedule a telemedicine visit or house call in the comfort of your home.
Our patients love us
THE FEELING IS MUTUAL ♥︎
We Treat You With Respect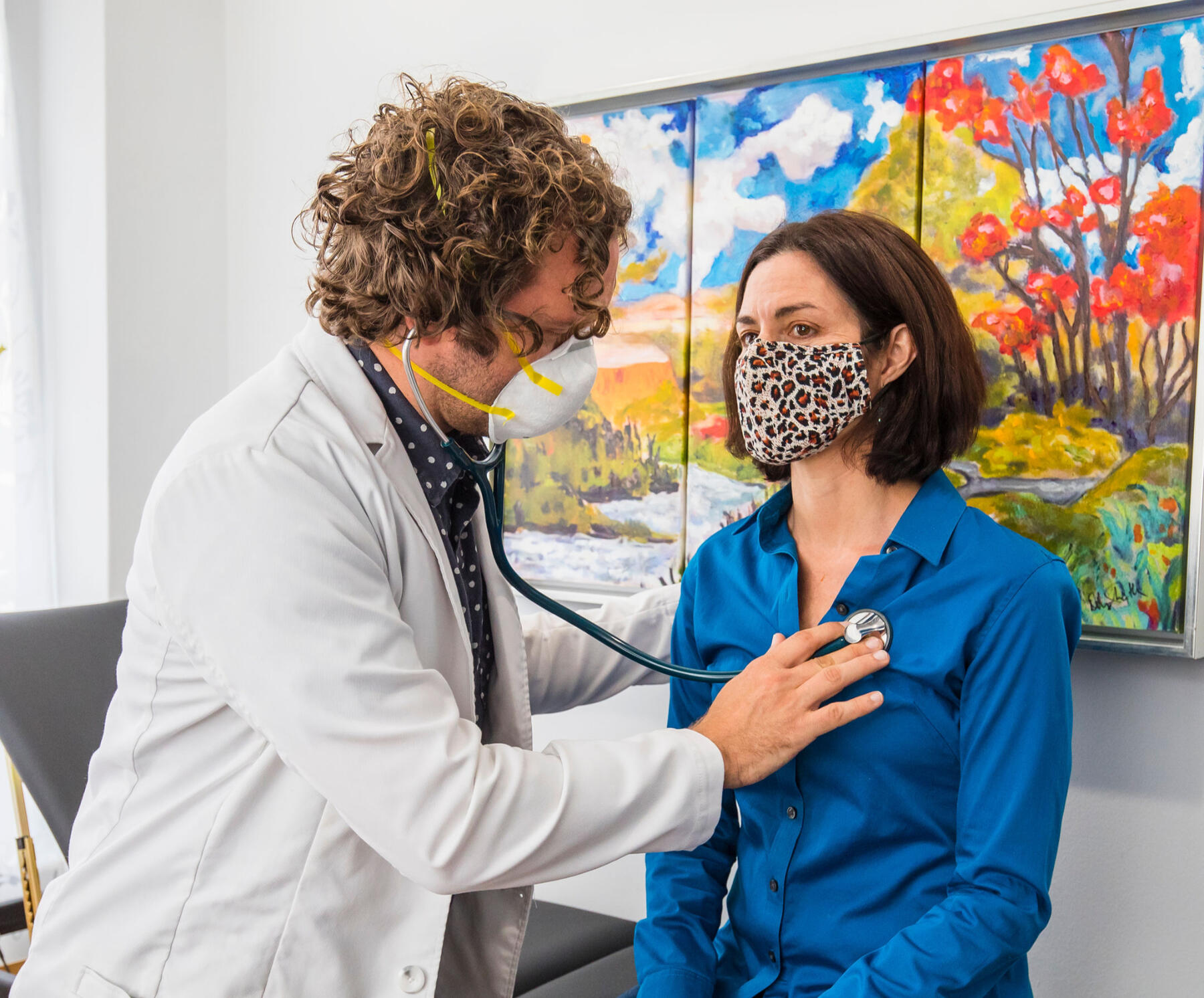 ❝
My goal is for each of my patients to experience the same extraordinary care I want for my own family and friends. Everything I do starts with understanding your life's priorities, for your health and beyond, so that I can support you in living a meaningful and fulfilling life.
Dr Joey Nichols, Canopy Family Care
❝
Dr. Nichols was very nice, compassionate, and understanding. It is rare to find a doctor like him that actually listens and cares. I look forward to seeing him again in the near future. He is truly the best of the best. I will definitely recommend him to anyone.
Chauncey L., Telemedicine Patient
What We Offer
We support your health by helping you Feel Good, Find Meaning, Be Connected, Live Sustainably, and Nurture Creativity.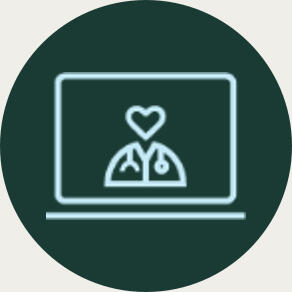 Same Day Care
✓ Sinus infections
✓ Urinary tract infections
✓ Rashes
✓ Ear infections
✓ Cough, colds or flu
✓ Sexually transmitted diseases
✓ Yeast infections, vaginosis
✓ Vomiting, diarrhea
✓ Doctor's notes for return to work or school
✓ And more!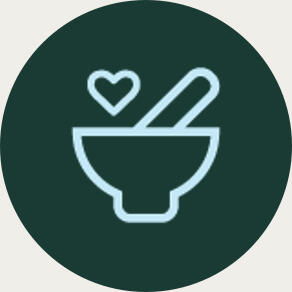 Ongoing Issues
✓ High blood pressure
✓ Thyroid problems
✓ Erectile dysfunction
✓ Allergies
✓ Asthma, COPD
✓ High cholesterol
✓ Diabetes
✓ Referrals to specialists
✓ Digestive problems (Crohn's, Colitis, IBS)
✓ And more!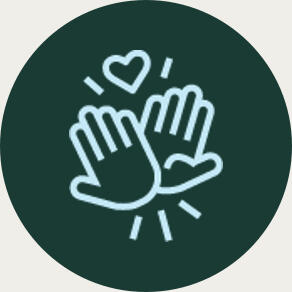 Preventive Care
✓ Annual Checkups
✓ Wellness Plans
✓ PrEP / PEP / HIV prevention
✓ Stop smoking or vaping
✓ International travel consults
✓ Body composition analysis
✓ Recommended screenings
✓ Laboratory testing
✓ Back to school, sports, or camp physical examinations
✓ And more!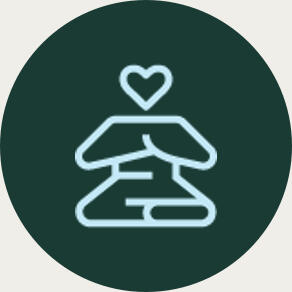 Mental Health
✓ Depression
✓ Anxiety and panic attacks
✓ PTSD
✓ Bipolar
✓ ADHD
✓ Performance anxiety
✓ Social anxiety
✓ Borderline personality
✓ Supporting creativity for artists, musicians and performers
✓ And more!
❝
Dr. Nichols was great--incredibly kind, attentive, and ready to get down to the issue that was bothering me. He was a good listener and had good suggestions. Would recommend him!
Liz B., Telemedicine Patient
Affordable Care
Extraordinary care doesn't need to be expensive.
STANDARD
$0 / month
Essential primary care at a great price. No commitments; pay as you go.
✓ $79 Telemedicine Visits
✓ $199 Office Visits
✓ $299 Annual Physicals
✓ $299 Home visits (2 mile radius)
✓ Convenient office hours
✓ $69 Office Visits for low-income members of the community
PLUS MEMBERSHIP
$83 / month
Enhanced access to your personal physician. Cancel anytime.
✓ $0 Telemedicine Visits (6 / year*)
✓ $0 Office Visits (4 / year*)
✓ $0 Annual Physicals
✓ $99 Home Visits (2 mile radius)
✓ $0 In-home Blood Draws (2 / year)
✓ $0 eConsults with 75 specialties
✓ Extended office hours
* Additional visits are 90% off for Members.
❝
Dr. Nichols took great care of me. He is a lovely combination of caring and professionalism. I would certainly recommend him to anyone who is on the fence. He is a great one.
Keisha J., Telemedicine Patient
Frequently Asked Questions
---
Why should I pay Dr Joey directly when I'm already paying for health insurance?
In his first decade of clinical practice, Dr Joey found that insurance companies often got in the way of providing the extraordinary primary care that his patients deserve. Our goal is to help people live meaningful and fulfilling lives by supporting your physical, mental and spiritual health. Health insurance is great for a lot of things, but not for that.
How do I file a claim for out of network reimbursement?
Some people don't need to; we happily accept HSA or FSA payments, if allowed by your plan! For others, we can provide a detailed invoice for to you to submit for "out-of-network" reimbursement for our services. We provide an app that that makes this process easy, 2 minutes or less! This does not apply to Medicare or Medicaid plans, Tricare or HMOs, and we cannot guarantee reminbursement.
Is there any option that will reimburse me for care with Dr Joey and also help with major medical expenses?
Our services are fully compatible with medical cost sharing communities like Sedera (which is not insurance and is based on people-helping-people) or personalized plans like Sidecar Health (which do not qualify as an Affordable Care Act or "Obamacare" plans). These are great options to consider if marketplace plans are too expensive for you, or if you feel like you're paying too much each month for your current health insurance.
Do I need to come in to the office for this?
Good question! Up to 75% of common issues can be handled virtually, over our secure Zoom video platform. You can use this free, confidential triage tool to help see if your issue can addressed with telemedicine or not. Ultimately, Dr Joey will help you determine the best way to get the care you need.
Can Dr Joey take care of my entire family?
They call it family medicine for a reason! Dr Joey loves caring for multiple members of the same family. It's fun for him and often more satisfying and convenient for families. Dr Joey is happy to provide care for all of your human family members aged 5 years and up.
What if I have more questions?
You can schedule a free online introductory call with Dr Joey where he will address any of your other questions.
---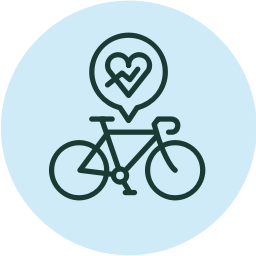 Your health depends much more on where you live, learn, work, and play, than what happens in the doctor's office. That's why we work to improve conditions that promote healthy living in our area.

You are welcome here, whatever your race, ethnicity, gender identity, ability, or sexual orientation. We see and affirm you, so that you can experience whole-person care.
We donate 10% of our profits to promote health and quality of life for people living in and around Takoma DC and Takoma Park, MD.
Meet Dr Joey
Joseph (Joey) Nichols, MD, MPH, FAAFP, is a board-certified family physician with over 10 years of clinical experience. He was the first-ever Primary Care Innovation Fellow of the American Academy of Family Physicians and in 2020 was elected Vice Chair of the AAFP Telemedicine Interest Group.
Dr Joey has special interests in mental health, community health, and using technology to make health care easier and more effective. He trained at Baylor College of Medicine, ranked #1 among private medical schools for Primary Care. He mentors students of color pursuing careers in family medicine, entrepreneurship, and health technology innovation.
A native to the border region of south Texas, he moved with his family to Takoma Park in 2019 after 8 years in Baltimore, MD. In his spare time, he can make a meal out of whatever is in the fridge, and he is the rare cook who also enjoys baking.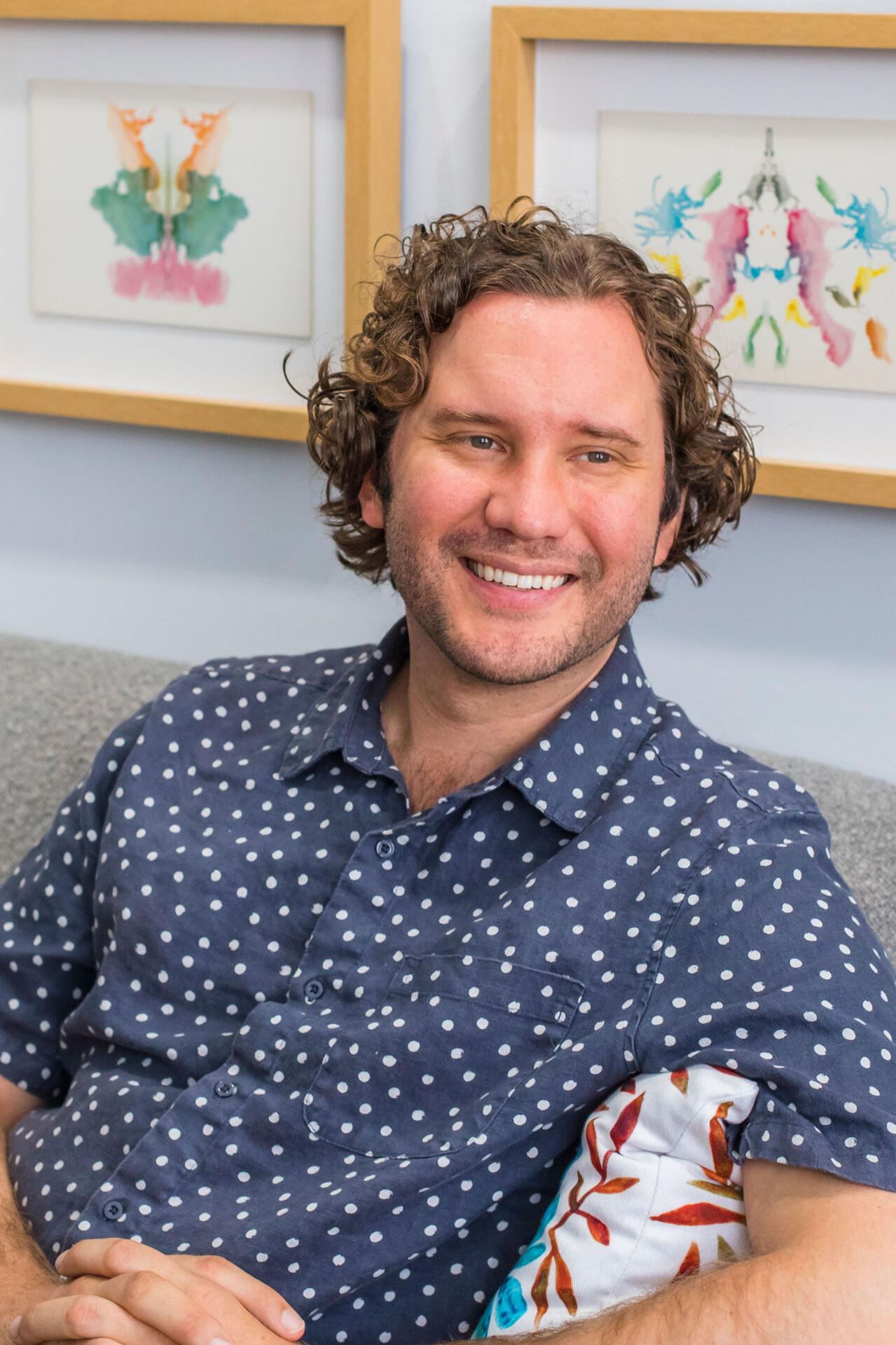 Don't Need a Doctor Today?
Let's keep in touch! Get special offers, health tips, updates, and more by joining our mailing list.
Location
Our office is conveniently located in downtown Takoma Park, in the Takoma Business Center, across the street from CVS and Busboys and Poets.
Parking
There is free guest parking available behind our building on a first-come, first-served basis. The surface lot off Laurel Ave, behind Georgie's Barber, offers free parking for the first 1 hour, and $3.50 for each hour after that, except Sundays. Ample metered parking is available on nearby streets.
Public Transportation
Our building is a 4 minute walk to the Takoma Metro Red Line stop. There is convenient access from Montgomery County Ride On bus lines 12, 13, 16, 18 and 25.
Accessibility
Our office is on the 10th floor, accessible by elevator. If you require special accommodations, related to mobility or any other disability, please contact us prior to your office visit.